Remembering Dr. Lois Jovanovic
Dr. Lois Jovanovic achieved worldwide renown for her extraordinary contributions to medical science. By pioneering the protocols that make it possible for women with diabetes to deliver healthy babies, she forever changed the lives of generations of women with diabetes and their families. The stories below are from patients, colleagues, and friends across the globe who wrote to SDRI sharing their memories of Dr. Jovanovic and how she touched their lives.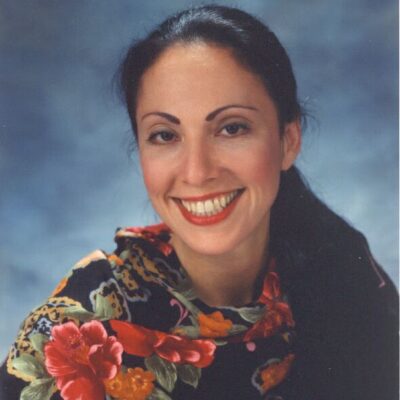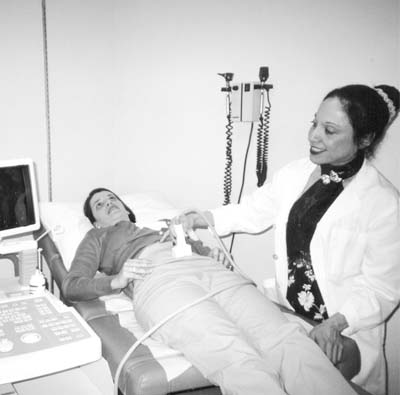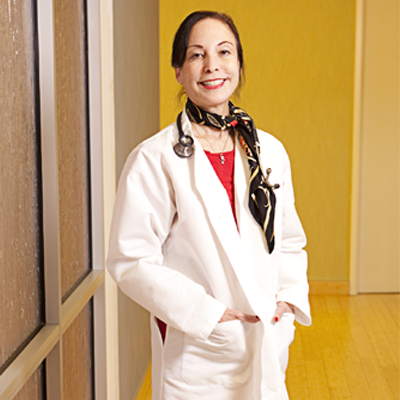 Tribute to Lois Jovanovic, M.D., M.A.C.E.
What an extraordinary woman. I first saw her as a defiant teen at 13 at SB County Health Clinics. She helped with getting my Type 1 under control. I was not the easiest patient. We kept in touch off and on and I did a couple of research studies for her. The most profound experience was when I became pregnant with my sons, the first in 1997 and the second in 2000. She got me thru and WE had two healthy, wonderful boys. She will always hold a very special place in my heart. I will remember her fondly and feel so blessed to have had her with me.
As an often described 'stylish pediatric endocrinologist' myself, Dr. Lois Jovanovic inspired me immediately. I met her during my fellowship training at a national meeting in California. She was a very important mentor for me by showing me that passionate patient-centered care and pioneering research that pushes beyond 'what we always do' could indeed be done as a female doctor. And done with style, too! She was a classy and inspiring person, such a loss.
Dr. Jovanovic fought for me when no one else would told me that I could have the baby even when every other doctor told me to abort she saved my life saved my daughters life she was a amazing woman my daughter is 7 now and healthy and happy her and doctor Castroino save my life I think them often and am truly grateful these women were in my life that the cared and fought for me and gave me hope that I could have a baby I can not say enough about the way she changed my life.
When I was struggling to stay pregnant 4-5 years ago, Dr. Fran Kaufman called Lois and helped me get in to see her. My mom and I drove up from Los Angeles and were immediately struck by Dr. Jovanovic's confidence, unusual approach, and smile. She looked at my case, asked me some questions, and reassured me on every single point that this pregnancy would be successful and that, in fact, the disappearing pregnancies were not likely a result of my diabetes but of my undertreated thyroid! I was also nervous because of IVF; my reproductive endocrinologist had said that if I conceived twins there would be no safe way to carry them both to term, but Dr. Jovanovic dismissed that claim, instead focusing on my normal average blood sugar and my excellent overall health. We left feeling that if Dr. Jovanovic thought this could happen for me, then it could.
I called the pharmacy on our way home, started the increased Synthroid dose the next morning, and was pregnant with my baby girl within a few months. Briella is now three years old and strong, healthy, and absolutely perfect. I'm attaching my description of my pregnancy, and I know that Dr. Jovanovic was the essential catalyst for moving forward, for not giving up, and for fostering my confidence that I could do it.
Forever grateful to her, to Dr. Castorino, and to all of you for the work you do."
Lois changed my life forever when I met her in 1983, shortly I had purchased my first blood glucose monitor and around the time I turned 36. My husband and I wanted children but had been told that, at best, it was a risky proposition.
Lois spoke to an ADA seminar in White Plains, NY about her early research studies documenting a link between normal blood sugars and normal pregnancies resulting in healthy babies. It convinced us to try, and Lois and her OB husband Ray treated us for both of our successful pregnancies. Our two boys have been a joy, and have now presented us with a beautiful grandson and granddaughter.
In early 1980 the mother of my children was spilling abnormal amounts of glucose into her urine.Lois, as I called her had just completed her granted study. Through the request of our ob/gyn Dr. Ronald Caplan, NY Hospital/Lying in, she agreed to treat the mother of our children. She also insisted that she would not charge us.In the middle of the 2nd trimester, my wife became insulin dependent. Lois provided us with an Ames glucometer, insulin and syringes. She also suggested the daily regimen of recording blood sugar levels before and after a meal. Lois and Dr. Caplan were constantly doing glycosolated hemoglobins, and so specific to insist on Madison Medical Labs to do the readings. We found some interesting foods to keep the blood sugar levels constant. To our delight one of the foods was pizza. As Lois predicted, at delivery there would be no need for insulin, blood sugars would be normal, and we would have infants with infirmity as early respiratory distress would not present. Our children are in their mid 30s and healthy.I think my best summation of Dr. Lois Jovanovic is that she was a brilliant scientist, tenacious in pursuit of testing her theories but most important: Her humanity was clearly expressed in the way we acted as a team, and her ongoing timeless being in our lives, no matter the time of day. My sympathy to all that came into her realm. She was a blessing in all of our lives.
Alphabet Ode to Lois Jovanovic
By Connie Hanham-Cain MSN, RN, DNS, CDE (T1D x 56 years)
I met Lois Jovanovic, MD for the first time in 1982. I was entering my 20th year of being diagnosed with T1 diabetes, and after living precariously with "brittle diabetes" in less than ideal control, she taught me how to truly live consciously and well with my diabetes. She changed my life forever and it is because of her that I followed a calling to go into a medical career as a nurse, specifically as a holistic diabetes educator. Here are some ABC thoughts to describe Dr. Lois:
Lois is:
Amazing
Brave
Compassionate and Creative
Dedicated and Determined
Energetic
Fearless, Fashionable, Funny, and Fun
Graceful and Gracious
Honorable and Humane
Intense!!!
Joyful
Kind
Loving
Masterful Matron of Motherhood
Noble and Nurturing
Outrageous and Outstanding
Powerful, Pioneer Promoter of Diabetes Wellness and Healthy Pregnancy
Quick-witted
Respected, Resourceful, and Relentless
Smart and Savvy
Tough, Tender, Tenacious, Truthful, and Trustworthy
Vibrant and Visionary
Unyielding
Wise
Xcellent!
YES -You can do this!
Zealous
All of these words describe Lois as a woman, as a doctor, researcher, healer and leader for women and babies' health. Above all, Lois is a Mother and Grandmother on many levels of experience for countless women and babies who might not have made it very far in this life, or even into the world to experience all life has to offer, if it had not been for her brave tenacity and dedication to follow the calling of science and the guidance of her Inner Wisdom as doctor, as a woman of diabetes, and as a mother. Thank you, Lois, for being the visionary pioneer you are and for sharing the gift of Diabetes Wisdom and Life with all of us.
In 1983, when she was working in New York, I was part of her pregnancy study. I had been told that due to my type 1 diabetes, which I had been diagnosed with in 1973 when I was 23, I would not be able to have children.Lois came into my life and in 1984, I had my daughter Amanda and in 1988, my daughter Ali. They are both healthy and wonderful people. Actually in 1988, Lois was in California and monitored my entire 2nd pregnancy on the phone!Eight months ago, Amanda's baby boy Blake was delivered by Lois's son, Dr. Kevin Jovanovic! It's amazing how many lives Lois has effected. She was a force of nature!
"I am indeed sorry to hear about my dear doctor Lois Jovanovic's passing away. She was the lady who diagnosed my diabetes problem in Santa Barbara and took wonderful care of me. I had gone from Geneva, Switzerland after hectic work schedule and she took me as her patient and did all the tests and set up a treatment and diet plan with exercise. I can never forget her care as we got on well.
I returned to Geneva and she very kindly gave a letter to him to take care of me. I recovered and was grateful to her. Even my doctor here has heard of her. She was so caring and kind. Now after 25 years, I am all right, managing my diabetes."
I am deeply saddened by the passing of Lois Jovanovic. I had the great pleasure of working with her when we were board members of the American College of Nutrition. I also appreciate when she would come to Reno, Nevada and speak at my annual diabetes conference. She was truly a pioneer in the treatment of diabetes during pregnancy. She will be missed.
In 1979 while living in NYC, I became pregnant with my first child. Under the care of Dr. Ronald M Caplan, I remember clearly that my foot felt " spongy". Of course I related that to Dr. Caplan, who proceeded to give me blood tests via lab only to discover I was had gestational diabetes!! A total shock to me as it didn't run on my side of the family. It took awhile to process the news. Dr. Caplan promptly set up an appointment with Dr. Jovanovic and I've been indebted to her ever since!! She put me on her grant at the time and checked me into New York Hospital; to learn how to take insulin. Always in my right thigh!! She took it one step further and loaned me a glucometer, back in those days they were large and rectangular, like a voice recorder. Imagine calibrating that!! She was wonderfully approachable, when I told her my husband at the time was " micromanaging" my food intake, she wrote in my diabetes log " let her live". Fast forward to 1984, by then I was an "old hat" with this routine, Dr. Jovanovic asked both myself and my 3 1/2-year-old daughter Jodie to be part of a special news piece on TV, to show other women in the same situation and how to take their blood sugars. I am and will forever be indebted to Dr. Jovanovic for walking me through a process and always being there every step of the way. My children and grandchildren are truly Dr. Jovanovic's legacies!
Lois was a dear friend of mine and was so special. She was a pioneer in diabetes, and I learned so much from her. She came out to visit and changed the diabetes space in terms of insulin dosing and education about insulin. At the time everyone was using a mixture of NPH and regular for insulin dosing, and she came in and said to split up the dosing of regular at dinner time and NPH at bedtime. This had never been done before and was a big step and worked far better. She was truly an innovator. She empowered those living with diabetes to take charge of their diabetes. Her work was very important, and I learned a great deal from her.
Dr. Lois Jovanovic was my mentor and my friend. I have two healthy daughters because of her! I started working with Lois in 1987 and I remember as my job responsibilities grew, she always believed in me. She never lost faith in me and was always behind me 100%. I recall a speech Dr. Jovanovic made and she called me her prima ballerina and at first, I didn't understand what she meant, but she went on to say that I was the person who made it happen [change at SDRI] and pushed for growth. It was such a high compliment coming from her. Later in my career, Dr. Jovanovic and I traveled to Guadalajara, my hometown, and she lectured on type 1 diabetes, type 2 diabetes, and gestational diabetes. It was one of my fondest memories, as I was able to spend 3 days with her in my hometown.
Lois was so impactful in so many ways in my life. We shared so many memories, and I will always be deeply grateful to her for taking such wonderful care of my wife during her gestational diabetes, and for believing in me. She will be missed greatly.
I have had type 1 diabetes for 58 years and I was part of one of Lois' studies in the 1980s. Before meeting Lois I was told I would never be able to have children because of my diabetes and was told my life expectancy was around 40 years. I met Lois in 1984 and she changed everything for me. I credit her for so much and I believe I'm alive because of Lois. I had a very high A1c and didn't know how to manage my diabetes, and when I met Lois she changed everything for me. She educated me on all aspects of diabetes and taught me everything I know today. I was able to have healthy children because of Lois. I was one of the first, if not the first, to use an insulin pump during pregnancy. With Lois' help in 1985, I was able to start pumping and it helped me with my diabetes so much during pregnancy. Lois was incredible, and I learned so much from Lois, and my family is so deeply grateful for her.
My father, Maurice Dechter was a brother to Lois' mother, Alice….making me a first cousin to Lois. We grew up together in Minneapolis, spending quality time together, with the large Dechter family.
I am the middle child of 3 girls and Lois was the middle child of 3 girls. Today, I am an 84-year-old former teacher and I used to love to practice my skills on my favorite cousin Lois before I would bring them to the classroom. My sisters, Susan Dechter lives in Boston and our older sister Renae Levin lives in Denver.
I instantly remembered Dr. Jovanovic smiling at me so brightly 36 years ago. I was a terrified 14-year-old girl walking thru the doors of this giant hospital not knowing anything except I was randomized as an "experimental patient" in this big government study that was going to be very important (according to my endo). Only having been diagnosed as a T1 two years prior, I knew nothing about pretty much anything diabetes related. I thought that I was going to be hooked up and treated like an "experiment" for sure. It was so different from that all because Lois sat down next to me, held my hand, and said "I know exactly how scared you are and I will be here for you at every step". She hugged me and thanked me, which was so important to me because I then felt like I was there to help all the other type 1's who were scared like me. I wasn't the most compliant patient and I'm sure she wasn't happy with this stubborn teenager at times, but she was always encouraging and made me realize how important our "work" there was. We were, and continue to be a DCCT/EDIC family after 36 years. I was sad when Lois left for California, but grateful that she went on to make such huge advances in T1 care. Remembering her favorite fire red wardrobe and her fiery heart! She will be missed by so many people whom she changed their lives for the better.
My son was diagnosed with type 1 diabetes when he was 3 years old. When he got into his teen years, his diabetes was so tough. Finally, we found Dr. Jovanovic, and she turned his life around. I'll never forget what a beautiful relationship they had. She truly saved my son's life. I have a healthy and happy son because of Lois. She was gracious, loving and a really wonderful person. She changed my life because she saved my son. The love and dedication she had for her work was incredible, and we are so grateful to her.