Our research brings hope.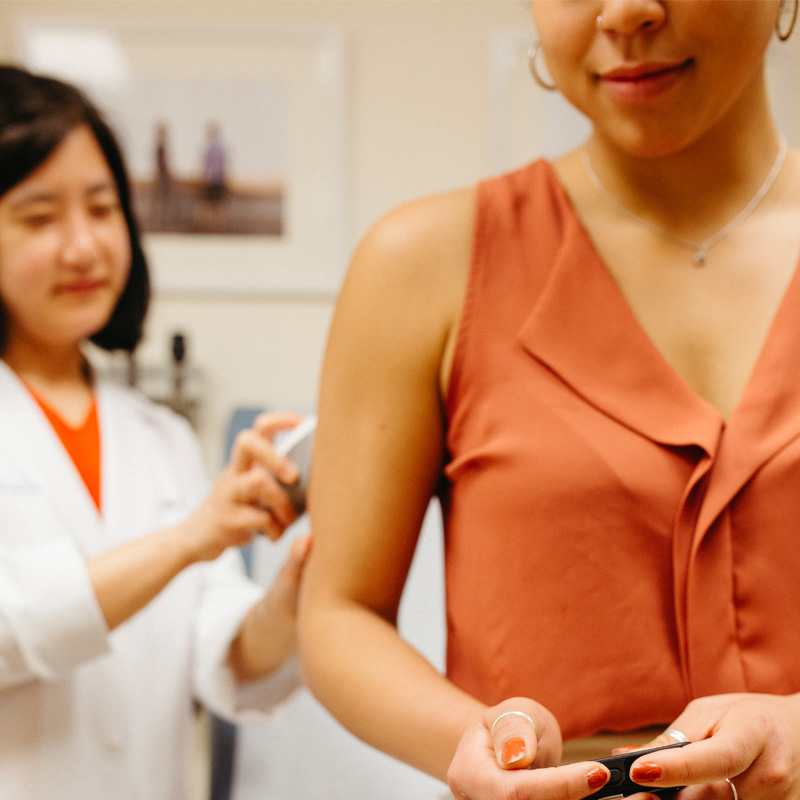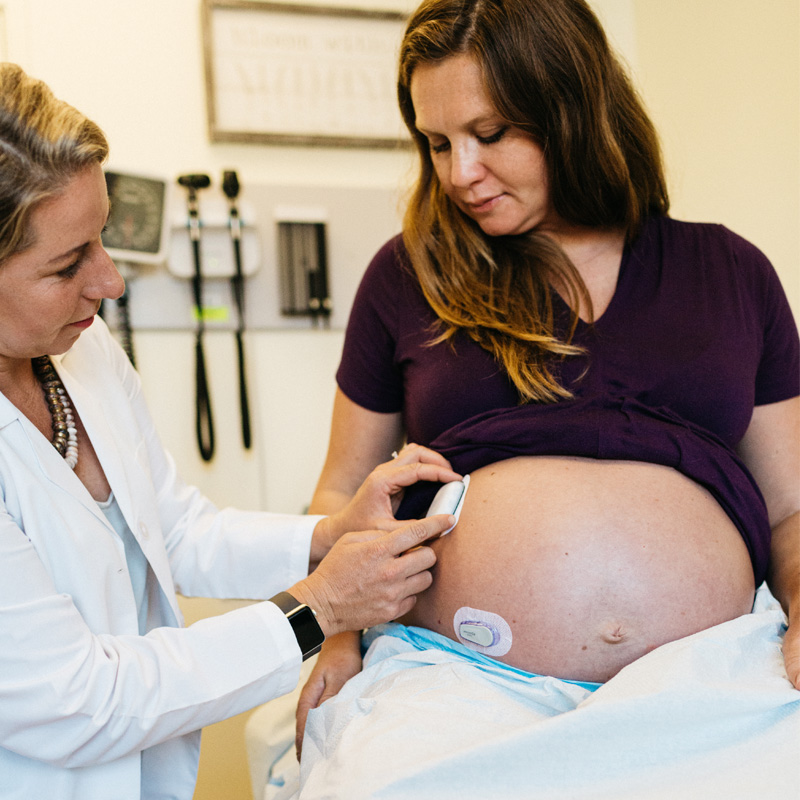 Sansum Diabetes Research Institute (SDRI) was founded in 1944 by Dr. William Sansum, the first person in the U.S. to produce and administer insulin to people with diabetes. SDRI has made seminal contributions to improving the health and medical management of people with diabetes ever since. Dr. Lois Jovanovic, the former director of SDRI, pioneered research and treatment guidelines that completely changed how we treat diabetes in pregnancy worldwide.
Today, our scientific priority is to establish an integrated, sophisticated and comprehensive systems biology research program that encompasses cardiometabolic dysfunction and diseases, including all types of diabetes (Type 1 Diabetes, Latent Autoimmune Diabetes of the Adult (LADA), Type 2 Diabetes, and Diabetes in Pregnancy) and comorbidities associated with obesity.
What is type 1 diabetes?
Type 1 diabetes is an autoimmune disease where your body's immune system destroys the beta cells that in the pancreas. Type 1 diabetes does have a genetic component, but its causes are not fully understood and currently there is no cure. Type 1 diabetes can affect people of all ages, both children and adults. People who live with type 1 diabetes are dependent insulin to survive.
What is type 2 diabetes?
Type 2 diabetes is a metabolic disorder where your body still produces insulin but is unable to use it effectively. Type 2 diabetes can be managed with diet and exercise or medication, but also may require insulin therapy.
What is gestational diabetes?
Gestational diabetes develops during pregnancy in women who don't already have diabetes. Treatment strategies include daily blood sugar monitoring, a healthy diet, exercise, and monitoring the baby. Those who develop gestational diabetes are at higher risk of developing type 2 diabetes later in life.
In 2021, the number of women with gestational diabetes increased by 56%, and the percentage of women with type 1 or type 2 diabetes before pregnancy increase by 37%.
How many Americans live with diabetes today?
More than 37 million Americans have diabetes (about 1 in 10), and approximately 90-95% of them have type 2 diabetes.
Approximately 1.84 million Americans have type 1 diabetes, which is expected to increase to 5 million people by 2050.
Type 1 diabetes
SDRI and research collaborators at the University of California Santa Barbara developed the artificial pancreas algorithms, which have now been commercialized and used in patient care. This automated insulin delivery system links a continuous glucose sensor and an insulin pump to manage blood glucose automatically. The AP has completely changed the management of patients with type 1 diabetes. SDRI will continue to conduct studies to evaluate improvements in AP technology in conjunction with industry partners. In addition, SDRI will conduct novel studies to i) identify the optimal diet and timing of meals throughout the day needed to reduce insulin requirements and diabetes complications; ii) evaluate the optimal use of the AP in older adults with type 1 diabetes; and iii) evaluate the optimal use of AP in pregnant women with type 1 diabetes
Type 2 diabetes
SDRI has been a leading center for developing novel therapeutics for type 2 diabetes. We have conducted dozens of important randomized controlled clinical trials evaluating potential therapeutic interventions for type 2 diabetes. We are now pioneering new studies evaluating the effects of a novel culturally tailored behavior and diet interventions on metabolic health in the socioeconomically disadvantage Latino population with obesity and type 2 diabetes in Santa Barbara County. These and future studies will identify successful evidence-based nutritional and behavioral approaches to prevent and treat type 2 diabetes that directly addresses the health disparities in this population.
Diabetes in pregnancy
SDRI and its former director, Dr. Lois Jovanovic, developed the protocols now considered standard care for pregnant women with diabetes through diet and insulin. We will expand our research program in this area to determine the optimal care for pregnant women with type 1 and type 2 diabetes and have initiated collaborations with experts at other academic institutions who will work with SDRI to develop these studies. These studies include the use of the AP in women with type 1 diabetes and continuous glucose monitoring in women with gestational and type 2 diabetes. SDRI will also explore the clinical effect and acceptance of using a virtual diabetes in pregnancy education platform developed with specific stakeholders. Diabetes and pregnancy are also a focus of our new Precision Metabolism/Nutrition initiative, which will evaluate the metabolic abnormalities, including β-cell dysfunction and insulin resistance, that increase the risk of adverse outcomes in mother and child.
Precision Metabolism/Nutrition
SDRI is starting a new research initiative that will provide a better understanding of the mechanisms responsible for the metabolic alterations (e.g., insulin resistance, altered hormonal responses to meal ingestion, adverse blood lipids, inflammation in fat tissue) associated with cardiometabolic diseases (e.g. type 1 diabetes, type 2 diabetes and diabetes in pregnancy, obesity) and how specific nutritional interventions can improve "metabolic health" and decrease the risk of complications. This research goes beyond the importance of diet in maintaining blood glucose control. We will assess the effect of specific nutritional manipulations on multi-organ system (e.g., liver, muscle, body fat) metabolism (i.e., the chemical reactions in cells that convert food into energy and the pathways that produce products that can be harmful or therapeutic).
Plant-forward diet therapy
Plant-forward diets (diets that increase the intake of vegetables, fruits, whole grains, and legumes and are high in complex carbohydrates and low in fat and sodium) have been shown to induce weight loss and prevent and mitigate cardiometabolic diseases (i.e., high blood pressure abnormal blood lipids, prediabetes, type 2 diabetes, and coronary heart disease). SDRI is conducting a series of randomized controlled trials to evaluate the clinical and metabolic benefits, acceptability and potential dissemination of plant-forward diets in people with prediabetes, type 2 diabetes and type 1 diabetes.
Health Equity
Santa Barbara has a large Latino population; 46% of the people living in Santa Barbara are Latino. Latinos in the US are disproportionately burdened by obesity and type 2 diabetes, a major cause of cardiometabolic diseases in this population. Diet-induced weight loss is the primary therapy for people with obesity and diabetes. However, effective dietary therapy is usually unavailable to socioeconomically disadvantaged (SED) populations, and compliance with dietary change is complex because of multiple barriers. The SDRI is launching a research program to evaluate the clinical efficacy, acceptance, and potential dissemination of an innovative, culturally-appropriate diet intervention program developed by SDRI investigators and collaborators in SED Latino adults with obesity and diabetes. The intervention will be delivered by Latino community health workers that SDRI investigators will train to reduce cost and enhance compliance, in conjunction with medical supervision by SDRI physicians.
Young investigator training program
Three Pilot and Feasibility grants from the NIH-funded Centers at Washington University and the Southern California Center for Latino Health have been awarded to three SDRI adjunct Latina investigators. These studies will be conducted at SDRI and will evaluate the therapeutic benefits, acceptability, and potential for dissemination of a culturally-tailored, plant-forward, lifestyle therapy program (i.e., education and behavioral therapy to induce specific changes in dietary intake and physical activity), delivered by trained community health workers to socioeconomically disadvantaged Latinos living in the Santa Barbara area.
Santa Barbara Nutrition Health Coalition
The Santa Barbara Nutrition Health Coalition is a new initiative proposed by SDRI to bring together key stakeholders in the Santa Barbara community that are interested in improving health through nutrition, including i) philanthropic foundations; ii) nutrition-based companies; iii) academic institutions, iv) research organizations; v) policymakers and vi) health care providers. The coalition will identify "nutrition health goals" for Santa Barbara and stimulate partnerships among its members to support programs and projects to meet these goals. SDRI will serve as the research arm of the coalition.
Latino Chamber of Commerce Committee for Research and Education in Diabetes and Obesity in Latinos
This Committee is being established in partnership with the SDRI to support culturally relevant and clinically meaningful research and education for the prevention and therapy of obesity, diabetes and their medical complications in the Latino population. SDRI has a leadership role and the Committee is chaired by Dr. Raul Bastarrachea.
While expanding our ongoing successful research in the Artificial Pancreas, Diabetes in Pregnancy, and groundbreaking studies of diabetes in socioeconomically disadvantaged, high-risk minorities, SDRI continues to look to the future to break new ground in diabetes research. With Dr. Samuel Klein's leadership, SDRI's Chief Scientific Officer, SDRI has an ambitious vision to establish new, cutting-edge research in Precision Metabolism. This research will take us beyond glucose control and create evidence-based solutions to improve metabolic health and multi-organ system function related to all forms of diabetes. 
SDRI's Scientific Advisory Board
Lourdes Baezconde-Garbanati, PhD, MPH
Professor of Professor of Population and Public Health Sciences; Associate Dean, Community Initiatives; Associate Director, Community Outreach and Engagement at the Norris Comprehensive Cancer Center; and Director, Center for Health Equity in the Americas at USC, Keck School of Medicine
Gary G. Bennett, PhD
Vice Provost for Undergraduate Education; and Bishop-MacDermott Family Professor of Psychology & Neuroscience, Global Health and Medicine at Duke University, Durham, NC
David Brenner, MD
President and CEO, Sanford Burnham Prebys, San Diego, CA
Thomas Buchanan, MD
Professor of Medicine, Obstetrics & Gynecology, and Physiology & Biophysics, Vice Dean for Research, Director, Southern CA Clinical & Translational Science Institute, Chief, Division of Endocrinology & Diabetes at USC, Keck School of Medicine
Susan Cheng, MD
Professor and Erika J. Glazer Chair in Women's Cardiovascular Health and Population Science, Director, Institute for Research on Healthy Aging, Cedars Sinai  Medical Center, Los Angeles, CA
Victor Davila-Roman, MD
Professor of Medicine; Vice Chair of Global Health Department of Medicine; and Director of the Global Health Center at the Institute for Public Health at Washington University School of Medicine, St. Louis, MO
Ralph A. DeFronzo, MD
Professor of Medicine and Chief of the Diabetes Division at the University of Texas Health Science Center and the Deputy Director of the Texas Diabetes Institute, San Antonio, Texas
Debra Haire-Joshu, PhD, RD
Jay Horton, MD
Dr. Robert C. and Veronica Atkins Chair in Obesity & Diabetes Research; Distinguished University Chair in Human Nutrition; and Director, Center for Human Nutrition, at the University of Texas Southwestern Medical School, Dallas TX
C. Ronald Kahn, MD
Mary K. Iacocca Professor of Medicine, Harvard Medical School
Chief Academic Officer, Joslin Diabetes Center, Boston, MA
Ronald Krauss, MD
Senior Scientist and Dolores Jordan Endowed Chair at Children's Hospital Oakland Research Institute; Professor of Medicine at University of California San Francisco; and Professor of Nutritional Sciences at UC Berkeley
Rudy Leibel, MD
Christopher J. Murphy Memorial Professor of Diabetes Research; Co-Director, Naomi Berrie  Diabetes Center; and Chief, Division of Pediatric Molecular Genetics at Columbia University Medical Center, NY
Eric Ravussin, PhD
Douglas L. Gordon Chair in Diabetes and Metabolism Boyd Professor; Director Nutrition Obesity Research Center; Associate Executive Director for Clinical Science Pennington Biomedical Research Institute, Baton Rouge, LA
Philipp Scherer, PhD
Touchstone Distinguished Chair in Diabetes Research and Director of the Touchstone Diabetes Center at the University of Texas Southwestern Medical School, Dallas TX
Thomas A. Wadden, PhD
Professor of Psychology in Psychiatry and Former Director, Center for Weight and Eating Disorders at Perelman School of Medicine at the University of Pennsylvania