A century of promise.
A future of hope.
Sansum Diabetes Research Institute
Watch a Message from our executive director
Participants engaged in clinical research at SDRI from 2020-2022
Number of Clinical Trials Conducted at SDRI from 2020-2022
Women were provided care at SDRI while living with diabetes during pregnancy from 2020-2022
We Have the Power to Impact The Future of Diabetes, and We're Doing Something About It
SDRI is dedicated to improving the lives of people impacted by diabetes through research, education, and care.
Sansum Diabetes Research Institute (SDRI) was founded in 1944 by Dr. William Sansum, the first person in the U.S. to produce and administer insulin to people with diabetes. The Institute has made seminal contributions to improving the health and medical management of people with diabetes ever since. Dr. Lois Jovanovic, the former director of SDRI, pioneered research and treatment guidelines that completely changed how we treat diabetes in pregnancy worldwide.
SDRI has developed a vision for future research centered around conducting multi-organ system research in people and taking advantage of recent advances in research technology. This type of research is complex and laborious but essential for making advances relevant to people with metabolic diseases.
An important component of SDRI's future research direction is focused on determining the specific dietary components that each person needs to prevent, treat, and even reverse cardiometabolic diseases, including diabetes, coronary heart disease, heart failure, dyslipidemia, high blood pressure, nonalcoholic fatty liver disease, chronic kidney disease, and Alzheimer's disease. The food we eat has profound effects on health because it directly affects body composition, multi-organ function, cellular metabolism, and the gut microbiome. Precision Metabolism/Nutrition research will optimize the management of people with cardiometabolic dysfunction and diseases.
We are committed to pursuing an integrated and sophisticated research program that will integrate the elements of Precision Metabolism/Nutrition into all types of diabetes and diabetes-related diseases.
TYPE 1 DIABETES
SDRI is on the cutting edge of research for those living with type 1 diabetes. 
TYPE 2 DIABETES
SDRI has been a leading center for developing novel therapeutics for type 2 diabetes.
DIABETES IN PREGNANCY
SDRI developed the protocols now considered standard care for pregnant women with diabetes.
PRECISION METABOLISM & Nutrition
SDRI's new research initiative will optimize the management of people with cardiometabolic dysfunction and diseases.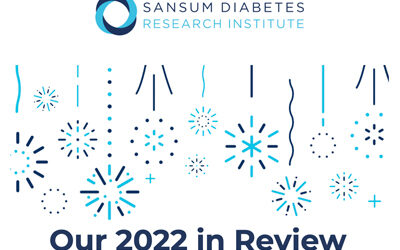 Enjoy reading about our 2022 recap below!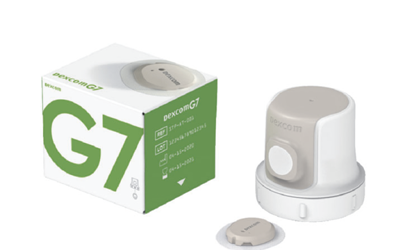 BREAKING NEWS: Dexcom G7 Continuous Glucose Monitor has received FDA approval! SDRI conducted the pivotal clinical research trials for the G7 Continuous Glucose Monitor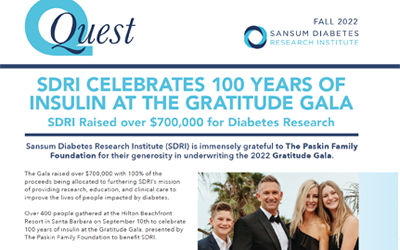 Sansum Diabetes Research Institute Celebrates 100 Years of Insulin at The Gratitude Gala SDRI is immensely grateful to The Paskin Family Foundation for their generosity in underwriting the 2022 Gratitude Gala.In our 2022 Fall Quest learn about SDRI's Gratitude Gala,...
HELP US CONTINUE OUR PROMISE
YOUR SUPPORT HELPS US ACCOMPLISH OUR IMPORTANT WORK
The incredible, life-changing work that Dr. Sansum did right here in Santa Barbara continues with brilliant and passionate people at SDRI. It inspires me every day that I contribute as a board member. I am proud to serve on the board, and I am grateful that SDRI has a profoundly positive impact on people worldwide. The Paskin Family Foundation is proud to support an organization that aims to provide resources, regardless of age, race, gender, or socioeconomic class.