Remembering
Lois Jovanovic, M.D., M.A.C.E.
Dr. Lois Jovanovic is revered worldwide as the godmother to modern-day diabetes care, especially during pregnancy. Her pioneering work laid the foundation for current standards of care for diabetes in pregnancy. Dr. Jovanovic's courageous and relentless fight to teach the world how to care for women with diabetes led to a global improvement in outcomes for both moms with diabetes and their babies. Lois's iconic patient-centered approach to diabetes care has empowered thousands of people with diabetes, as well as inspired many Little Lois' throughout the world to become exceptional physicians. She was a mentor for women in medicine; her brazen tenacity opened doors that were previously closed to women. She showed by example how to "Lean In" well before it was popular to do so. She was an exceptional speaker and teacher, getting her poise and grace from her background in ballet.
Dr. Jovanovic began her academic career with a bachelor's degree in biology from Columbia University, followed by a master's degree in Hebrew Literature from The Jewish Theological Seminary in New York. She went on to receive her medical degree from The Albert Einstein College of Medicine in New York, and then completed her residency and fellowship in Internal Medicine, Endocrinology and Metabolism at the New York Hospital-Cornell University Medical College. It was during her Endocrinology fellowship that her diabetes research took off. Her groundbreaking work in diabetes and pregnancy began with her premise that a woman with diabetes' chances of having a healthy baby could be on a par with a healthy, non-diabetic woman, if she could achieve normoglycemia. In her beginning year of fellowship at Cornell, New York Hospital, her first research study showed that strict monitoring and absolute normalization of blood glucose could yield healthy babies. A year later, she published a larger trial of 52 diabetic women that showed conclusively that diabetic women, even those with severe disease, could have healthy babies (Am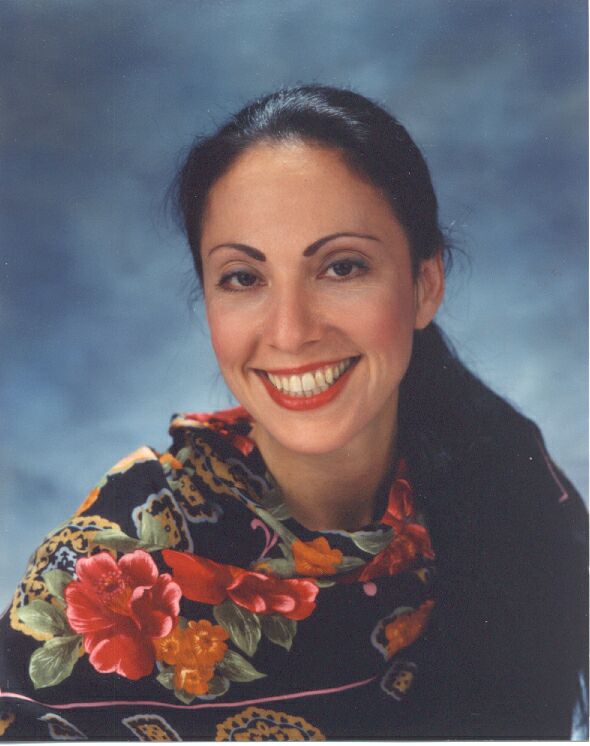 Med 1981; 71: 921–27).
She proceeded to develop a program to monitor a woman's blood glucose around the clock and provide treatment strategies to achieve and maintain normal blood glucose concentrations throughout pregnancy. These protocols for intensive insulin delivery set the standard for strict glucose control in pregnancy. Dr. Jovanovic became one of the first female principal investigator of the Cornell program, serving as Principal Investigator for both the Diabetes in Early Pregnancy Study, and the Diabetes Control and Complications Trial (DCCT) – a decade-long multicenter clinical trial, which showed that strict glucose control could reduce risk of long-term complications. These studies provided important information about the prevention of diabetes complications, including pregnancy complications such as birth defects and delivery trauma. In 1986, she was lured from her beloved New York City to Santa Barbara, California, where she could focus her research on diabetes during pregnancy. In 1996, Dr. Jovanovic was appointed CEO and Chief Scientific Officer at Sansum Diabetes Research Institute (SDRI), positions she served for more than 18 years, until 2013. Under her leadership, the Institute became a center of excellence for diabetes and pregnancy and artificial pancreas technology. Through community outreach, patient education, teaching, and working one-on-one with thousands of pregnant women in the Latina population, she has changed the world of diabetes and pregnancy. Dr. Jovanovic was responsible for establishing global guidelines of care adopted by the International Diabetes Federation and traveled extensively throughout the world teaching her protocols to physicians, nurses, dietitians, and educators. Throughout her career, she continued to focus on how understanding diabetes in pregnant women may help to broaden knowledge and treatment options for all people with diabetes. Always on the forefront of research, she was a catalyst for early artificial pancreas research, including starting the innovative partnership between engineers and physicians–which is the basis for most artificial pancreas research teams today.
Dr. Jovanovic's key contributions to the field of diabetes include:
Demonstrating that women with diabetes have the same chance of having a healthy baby as women without diabetes if they maintain near-normal blood sugar levels before and throughout pregnancy
Work with the original Glucose-Controlled Insulin Infusion System (Biostator®) in labor and delivery, a prototype for current work on the artificial pancreas
Creating a Pocket Doc insulin dosage calculator in the 1980s
Co-investigator of the landmark Diabetes In Early Pregnancy study and the Diabetes Control and Complications Trial
Dr. Jovanovic's numerous honors, awards, appointments, and publications of over 500 articles in the fields of diabetes, metabolism, nutrition, obstetrics and gynecology, perinatology and engineering of a glucose-controlled insulin delivery device. She was an internationally acclaimed speaker and has presented her research at congresses throughout the world. Among the honors Dr. Jovanovic earned are the prestigious American Diabetes Association (ADA) Outstanding Physician Award and the ADA Norbert Freinkel Award for scholarship in the field of Diabetes and Pregnancy, The Clintec Award for excellence in clinical nutrition from The American College of Nutrition, and The Roche Diagnostics/The Zitter Group Diabetes Disease Management Leadership Award. In addition, she received The Robert and Ray Kroc Award for Excellence in Diabetology, Uppsala, Sweden, 2002. In 2003, she received the March of Dimes Agnes Higgins Award to honor distinguished alumnae, and the Community Health Care Hero Award from the Santa Barbara Neighborhood Clinics. In 2007, she received the Jorgen Pedersen Medal from the European Association for the Study of Diabetes, Diabetes and Pregnancy Study Group and the Josiah Lilly Award from the American Diabetes Association. In 2008, Dr. Jovanovic received the Mount Sinai School of Medicine Stanley Mirsky Award. In 2014, Dr. Jovanovic was recognized with the William D. Sansum Award for Excellence in Science for her pivotal work in diabetes research and protocols for pregnant women with diabetes. A Fellow of the American College of Physicians, the American College of Nutrition, and the American College of Endocrinology, she served on the National Board of Directors of the American Diabetes Association, the American Association of Clinical Endocrinology and on the American College of Endocrinology. During her tenure on these Boards she has helped to organize several consensus conferences and has represented "Diabetes in Women" at these conferences and on committees that deal with diabetes issues. Dr. Jovanovic was named the Hagedorn Lecturer for the intensified insulin delivery course for Endocrine University.
Dr. Jovanovic passed away on September 18, 2018. She is survived by her two children; Larisa Taylor, MD and her husband, Nathan Taylor, and Kevin Jovanovic, MD and his wife, Kim Many, Esq. She is also survived by her four grandchildren; Caitlyn Taylor, Madeline Taylor, Luke Jovanovic and Dylan Jovanovic. Sansum Diabetes Research Institute is dedicated to keeping Dr. Jovanovic's legacy alive by expanding diabetes and pregnancy programs at the Institute.
A star has fallen, but Dr. Jovanovic leaves behind a tremendous legacy, and her contribution to diabetes care will have an everlasting impact.
Click any gallery image to view slideshow